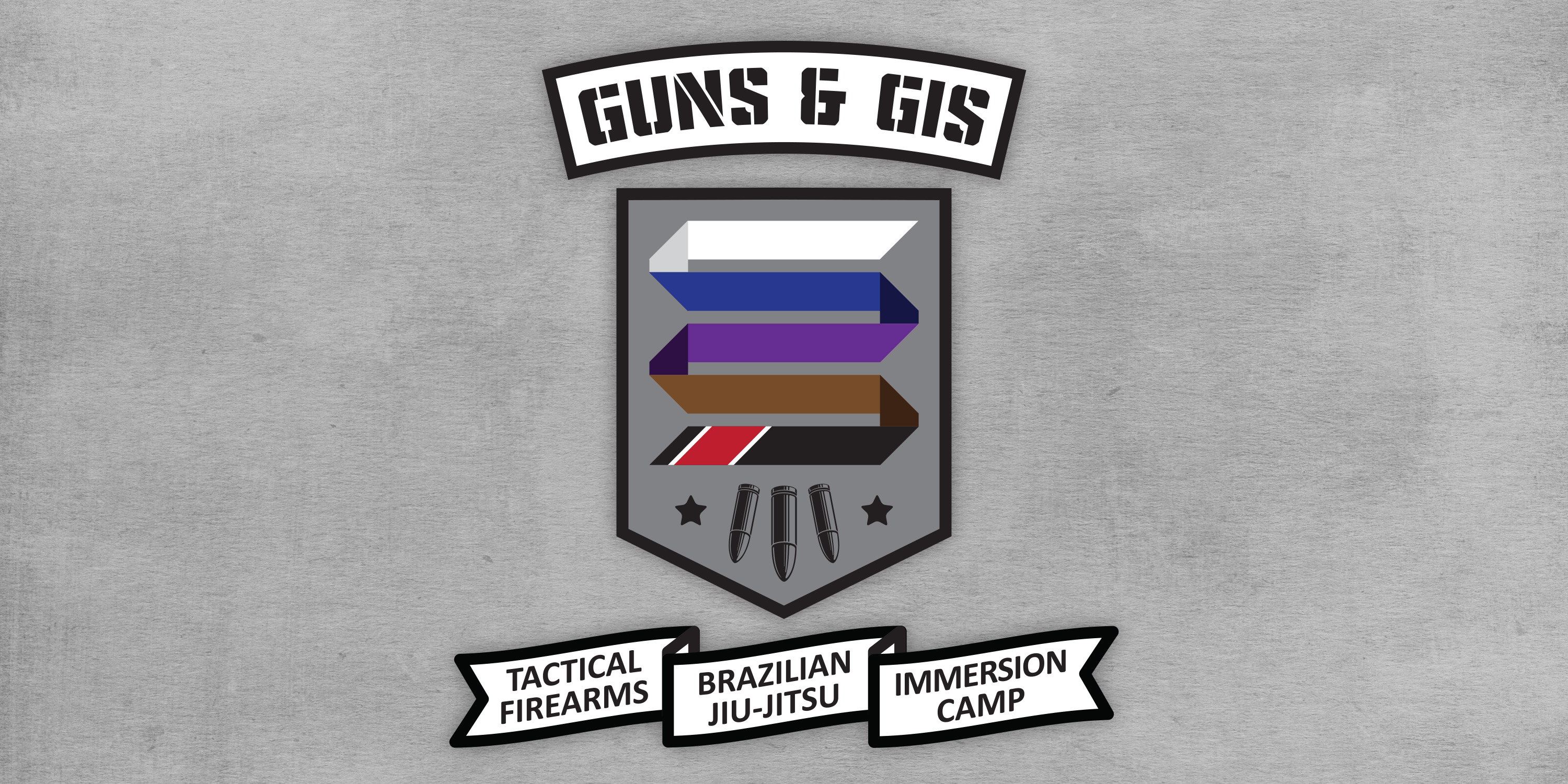 CLASS 004: March 4-6, 2022
Mark your calendar, put in for vacation at work, and let the family know that all you want for your Christmas this year is to go to Guns & Gis Camp. This 3-day tactical firearms and Brazilian Jiu-Jitsu immersion experience is the only one of its kind. Three fast-paced, action-packed days of learning defensive carry and pistol gun fighting from the most experienced military and law enforcement instructors as well as Brazilian Jiu-Jitsu from some of the best in the world. Your cadre is comprised of men that have dedicated their lives to being the best at what they do and passing that on to others. These three days will not be a walk in the park. This camp is being modeled after certain special operations selection courses. There will be minimal breaks, a lot of hard work, and a lot of learning. You will be pushed to your limits and both physically and mentally exhausted, but it will be awesome and the outcome will be worth it. Participants must be in good mental and physical health and physically ready for the demanding three days. Nowhere else will you be able to receive this kind of training under one roof. By the end of three days, you will have a solid grasp of the tactics, techniques and procedures (TTPs) for carrying and utilizing a pistol in a defensive encounter as well as going hands-on and using your body with the best Brazilian Jiu-Jitsu self defense techniques.
The schedule will kick off with a meetup Thursday evening for everyone to meet the instructors and each other, receive instructions for the range sessions, directions to the range, and to field any questions from the participants. There will be a morning range session Friday, Saturday and Sunday and an afternoon/evening BJJ session Friday, Saturday and Sunday. Dinner will be provided both Friday and Saturday evenings along with a round table discussion with talks from the cadre on leadership and warrior mindset.
We do expect camp to sell out. Please note that the 50% deposit is NON-REFUNDABLE, so only sign up if you are positive you can make the dates and secure 450 rounds of ammunition. The remaining balance will be auto-drafted on 2/1/22 and no refunds will be given after that date.
Mandeville, Louisiana
Max Class Size: 30
$950 per person
Deadline to get a gi with registration: 2/1/22
What You Get:
Three Full Days of World-class Instruction
Three AM Pistol Sessions (Range in Robert, LA)
Three PM Jiu-Jitsu Sessions (Vida Jiu-Jitsu, Mandeville, LA)
Friday and Saturday Catered Dinners
Custom Class Numbered Moya Brand BJJ Gi
Guns & Gis Camp T-Shirt
No Experience Required
50% NON-REFUNDABLE deposit required upon registration. Remaining balance due 2/1/22.
If you'd like to purchase camp merch: https://www.vidajiujitsu.com/collections/guns-gis
---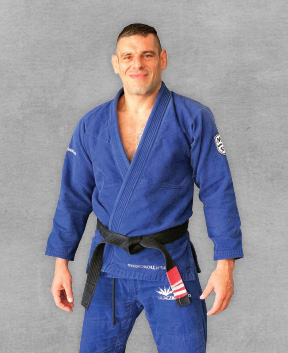 Joao Assis
Joao is the owner of Electric Jiu Jitsu in Huntington Beach, CA. He is a Brazilian Jiu-Jitsu Black Belt, ADCC World Champion, 7x IBJJF World Champion, 4x American National Champion, and PAN American Champion.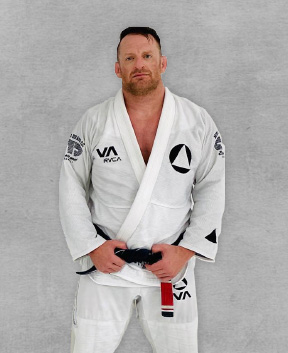 Greg Anderson
Greg is the owner of Electric Jiu Jitsu North in Lake Stevens, WA. He is a Brazilian Jiu-Jitsu Black Belt, 75th Ranger Regiment Vet, and the host of the Endless Endeavor Podcast. He has over 20 years of Special Operations and Law Enforcement Experience.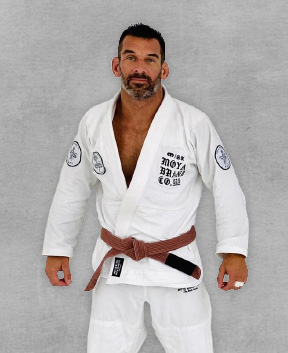 Greg Lapin
Greg is the owner of Vida Jiu-Jitsu in Mandeville, LA and VATA Training Center in Slidell, Louisiana. He is a Brazilian Jiu-Jitsu Brown Belt and has over 20 years of High Threat Protection, Tactical Combatives, Firearms Instruction and Law Enforcement experience.
FAQs
1
Do I need to have Jiu-Jitsu and/or Firearms experience to attend?
No. All experience levels are welcome at this event.
You'll spend three days learning the fundamentals of combat pistol shooting and the manipulation required to utilize a pistol in a self-defense situation, including reloads, malfunction drills, and fighting while wounded techniques. The Brazilian Jiu-Jitsu training mirrors the pistol training as it focuses on fundamental basics of self-defense grappling and Brazilian Jiu-Jitsu to be utilized in a real self-defense situation on the street.
3
Can I purchase ammo and/or rent gear?
We, unfortunately, are not able to provide rental gear packages, so all registrants must bring their own pistol, ammo, holster, magazines, eye protection, ear protection, belt, and range attire. If you have never traveled with a firearm, shoot Greg an email at greg@vidabjj.com and he can give you some tips. A detailed gear list with specific product recommendations will be provided upon registration. If you need suggestions on where to purchase ammo, we can provide that as well.
A full suggested pack list will be included with the welcome packet you will receive when you register.
The ideal place to stay is Covington, Louisiana. There are a number of hotels in the area and Covington is located between the range and the BJJ gym. We will be securing a block of rooms at the Country Inn & Suites located at 130 Holiday Blvd., Covington, LA 70433 and will let registrations know when that is up and ready to be booked.
6
Where is the camp taking place?
The shooting sessions will be held at an outdoor range in Robert, Louisiana and will be overseen by VATA Training Center. The BJJ sessions will be held at Vida Jiu-Jitsu in Mandeville, Louisiana. If you are flying in, you would want to fly into the New Orleans Airport (MSY). The gym is about a 40-minute drive from the airport.
7
Are there age restrictions on camp?
Participants must be at least 18 years old.
We definitely welcome couples who would like to attend camp together. We are just outside of New Orleans, so our location could make for a great family vacation, BUT...this is an immersion camp. You will be tied up literally all day/evening for Friday, Saturday and Sunday. Children are not allowed at any of the camp activities. Only registered attendees are allowed at camp events, so no spouses, friends, coaches, etc. can tag along. If you are planning to bring your family for a longer trip and just have them do activities without you for the 3 days of camp, Casey from Vida Jiu-Jitsu is a native New Orlenian and she would be happy to send you some cool activities to look into in the area. She can be reached at casey@vidabjj.com. Just make sure they know that they will not see you much from Thursday evening through Sunday evening.
9
How will I handle laundering my BJJ attire?
As a part of your registration fee, you will receive one BJJ gi. If you do not already train BJJ and do not have your own gi(s), one gi is not ideal for the 3-day camp if you aren't staying somewhere that has access to laundry facilities. Vida Jiu-Jitsu will be offering gi laundering for camp attendees. You will leave your gi with Casey from Vida after the Friday evening session, she will launder it for you and have it back to you for the Sunday evening session. We will be doing No Gi on the Saturday session to give everyone the middle day to get their gis laundered. This laundry service will be $10.00 per person and can include your gi (top and bottom) and a rash guard or shirt. You will need to mark your initials in all items with a permanent marker.
10
Will I be able to purchase gear at camp?
Yes. Vida Jiu-Jitsu offers a wide range of gear in-stock at the gym, including t-shirts, rash guards, fight shorts and gis. Mouth guards are available, but they are boil and form Sisu brand mouth guards, so you do have to boil water and custom mold them before you can wear them. We will not be selling ammo or any firearms equipment on-site at the range. You can ship your ammo directly to us and we will have it at the range for you on Day 1.
11
Do I need to bring food?
You should definitely pack snacks and drinks each day for the range session. Vida Jiu-Jitsu does have a concessions fridge stocked with water, Gatorade, protein shakes, energy drinks, bars, etc., so bring cash if you'd like to make concessions purchases. If you are coming from out of town, there are plenty of grocery stores and convenience stores in the area to make a run to stock up once you arrive. We are located in a suburban area with tons of restaurants for meals. We will take a lunch break each day where everyone can grab a lunch of their choosing. Friday night dinner will be provided.
12
When do I need to arrive?
You need to arrive Thursday, May 20th. We will hold a meeting Thursday evening for everyone to meet the instructors and each other, to go over range instructions, to make sure everyone has directions to the range, and to field any questions.
13
Can I attend only part of camp?
The price will not be adjusted for anyone who does not attend all sessions of camp. For both the shooting portion and the BJJ portion of camp, you MUST attend the Friday session to attend the Saturday session and you must attend the Saturday session to attend the Sunday session. If you need to leave early and not attend one or both sessions on Sunday, that will be allowed, but we prefer that all students attend all sessions. This camp is as much about creating a tribe as it is about learning new skills.
14
Can I video and/or photograph camp sessions?
We will be taking lots of video and photos of camp and will post a link for everyone who attends to access. We ask that attendees not video any portions of camp. Photos will be allowed, but we ask that attendees not take photos during instruction to avoid disturbing the session. You are highly encouraged to bring a notebook and take notes.
15
What is the camp refund policy?
The 50% deposit required at registration is NON-REFUNDABLE. Please only register if you know you can make the dates and secure 450 rounds of pistol ammunition. Remaining 50% balance will be auto-drafted February 1, 2022. No refunds will be given after February 1, 2022. In the event of a COVID-related shutdown, the event date will be rescheduled. All registration fees will be held on file and applied to the new date. If you are unable to attend the new date, we will offer full refunds as long as you give us notice within one week of the new date being released.