---

Vida Jiu-Jitsu is a Checkmat affiliated Brazilian Jiu-Jitsu and self defense training gym located in Mandeville, Louisiana. We have a team of the best instructors in the area to ensure our students receive a well-rounded curriculum incorporating different styles and methods unique to each instructor's background and skill set. We offer adult, children's, and women only classes as well as kickboxing classes. We are supported and have a close relationship with our local teammates out of JM Modern Jiu-Jitsu in Baton Rouge. We are also partnered with VATA Training Center to offer combatives and self defense training.
Vida Jiu-Jitsu means jiu-jitsu life in Portuguese. We believe in jiu-jitsu as not just a self defense art, but a way of life. You will build your second family here.
Jeremy Umphries
Professor
Jeremy is a third degree black belt who started training Jiu-Jitsu in 2001 and received his black belt in 2010 from Fabricio Werdum. He began his career as a high school wrestler where he was a multi-time state medalist, then he continued on as a collegiate wrestler. He was an undefeated amateur MMA fighter and had a 6-2 pro MMA career. Some of his accomplishments include being a Pan Am no gi champion; IBJJF world medalist; IBJJF Pan Pac medalist, both gi and no gi; Australian National Champion; 2-time NAGA champion; ADCC invite; and a USA Grappling World Team Trials medalist. Jeremy lives in the New Orleans area with his wife and two sons.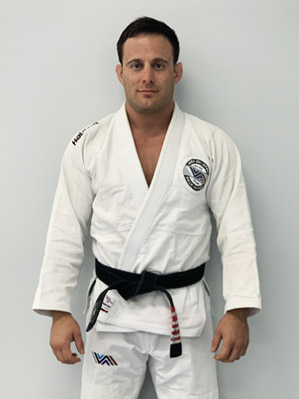 ---
Greg Lapin Owner
Greg has made a living for the past two decades in law enforcement special operations and Government special operations, deploying to war zones throughout the world. He started his Jiu-Jitsu journey in 2005 when he was a New Orleans Police Officer because he understood what violence was and what skills he needed to have to go home at the end of the day. After leaving the police department and going to work for the U.S. Government, Greg trained on and off for several years in between deployments. He was what is known as a 10-year white belt due to not being able to train at a school consistently. During assignment in the United Arab Emirates, Greg began training seriously under Tiago Bravo where he received his blue belt in 2016. He is currently a brown belt under Professor Jeremy Umphries. Greg's dream was always to own a Brazilian Jiu-Jitsu academy where he could train under some of the best and improve his Jiu-Jitsu, which is why he has brought in Professor Jeremy Umpries and the rest of the Vida team. Jiu-Jitsu has changed Greg's life and his main goal is to expose as many people to the art as possible.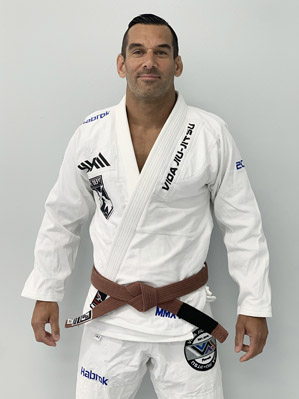 ---
Michael McDonald Instructor
Michael is a brown belt who has been training Jiu-Jitsu for 10+ years. He is also a professional MMA fighter, having his first amateur fight at 17 years old, which he won via arm bar in under 3 minutes. With a 12-1 amateur record, he moved to the professional fighting circuit. His current pro record is 4-3, with all of his wins coming from submissions, three in the first round. He is a young, up and coming Jiu-Jitsu practitioner and MMA fighter with a passion to teach and expose others to Jiu-Jitsu.
---
Ryan Smith Kids Instructor
Ryan has been training Jiu-Jitsu since 2017 and has been a member of Vida since we opened. He currently holds a blue belt in Brazilian Jiu-Jitsu under Professor Jeremy Umphries. He is a registered competitor with the IBJJF (International Brazilian Jiu-Jitsu Federation). Along with his experience in coaching Jiu-Jitsu, he also has experience working with kids at summer camps as a cabin counselor, open water lifeguard, sailing instructor, swim instructor, hiking guide, and wilderness first responder. Ryan is CPR, First Aid, AED and Wilderness First Aid certified.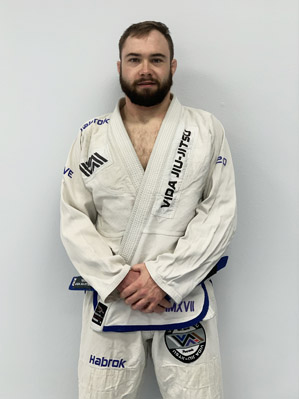 ---
Zach Cothren Instructor
Zach is a long-time competitive martial artist. He is currently a brown belt in Brazilian Jiu-Jitsu.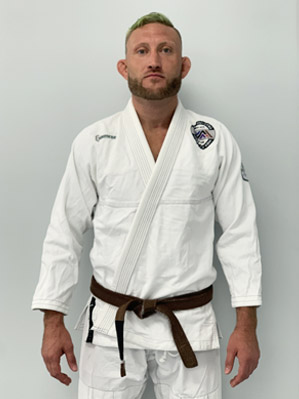 ---
Casey Lapin Owner/Operations Manager
Casey keeps the Vida ship afloat by running the office and keeping the guys in check. She's a New Orleans native, a graphic designer by trade, and she and Greg have two children and a rescue Boxer, all of whom you'll likely meet at the gym on any given day. She is currently a blue belt.