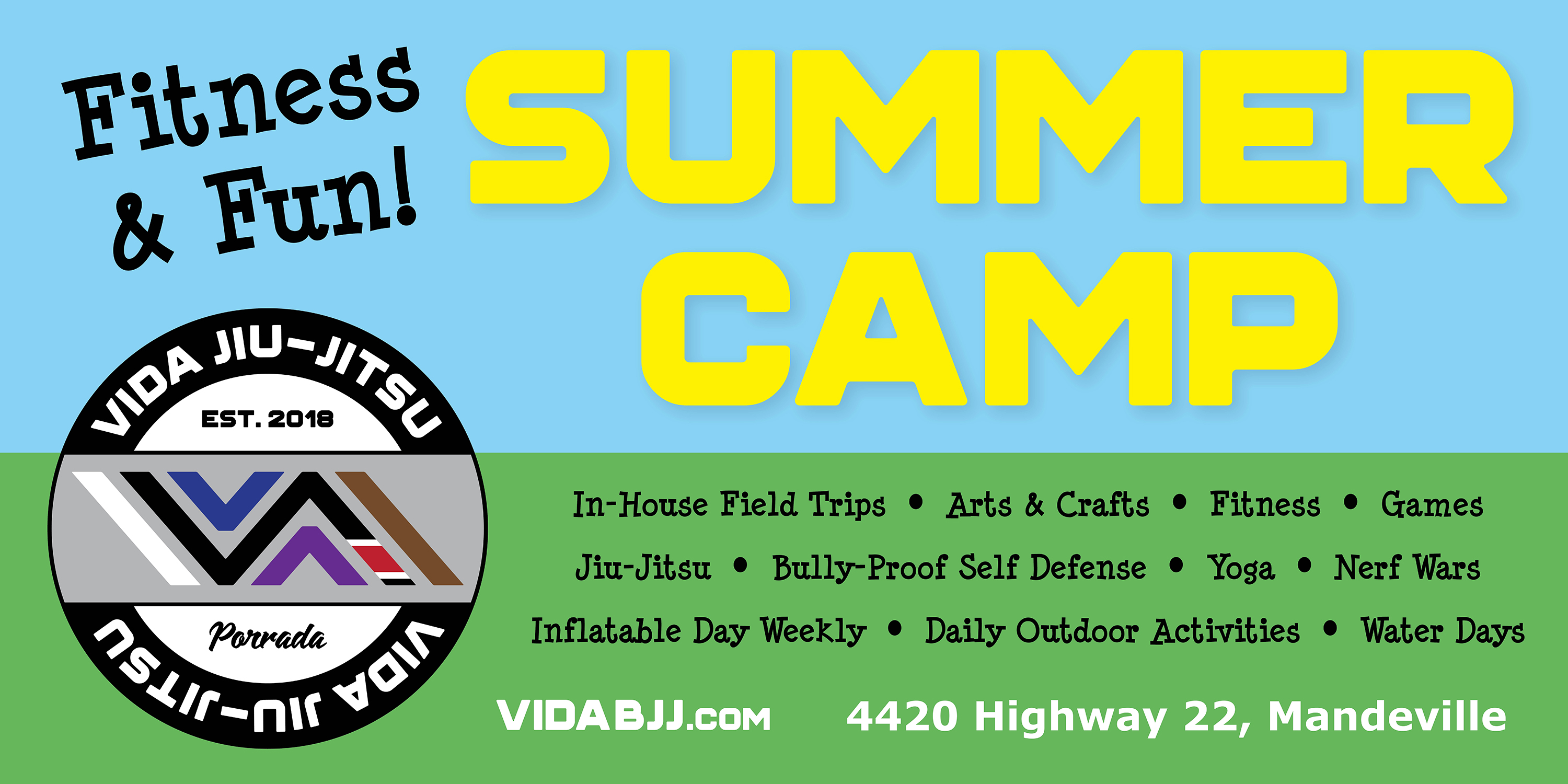 Registration is now open for Summer Camp 2021!
Monday through Friday 9 am–3 pm
FREE before care (8:00 am–9 am) • FREE aftercare (3 pm–4:00 pm)
Campers: Ages 5-11 Counselors in Training: Ages 12-15
Water Day, Inflatable Day, and an In-House Field Trip Each Week!
Pricing:
Registration Fee: $25 per camper
VIP: Whole Summer (8 weeks): Save 15%!!
$199 per week (Vida Members)
$225 per week (Non-Members)
Weekly Sessions:
$235 per week (Vida Members)
$265 per week (Non-Members)
Counselor in Training:
$125 per week (CITs will help with the younger campers and will sign a code of conduct)
Important Info:
• FREE before and after care!
• FREE camp t-shirt (not required daily)
• In-house field trips are included in pricing (we will
not leave camp for field trips this year)
• Campers will need to bring lunch, three snacks
and a water bottle daily
• $50 per week deposit required
• Remaining balance due May 22, 2020
• NO ELECTRONICS ALLOWED AT CAMP
• Camp runs for 8 weeks from June 7th—July 30th
Keep your kids off the couch and the video games turned off! Your kids will learn from expert instructors while having fun and making new friends. We offer a wide range of activities with plenty of exercise and fun, including games, water play, outdoor activities, arts and crafts, Jiu-Jitsu and much more.
Only 20 Camper Spots and 5 Counselor in Training Spots Available!
Camp WILL sell out!! Save your spot by emailing casey@vidabjj.com
In-House "Field Trip" Schedule
Week 1: June 7–11 Mad Science
Week 2: June 14–18 Barn Hill Preserve
Week 3: June 21–25 Mad Science
Week 4: June 28–July 2 Art Time
Week 5: July 5–9 Mad Science
Week 6: July 12–16 Dat Rollin Ranch
Week 7: July 19–23 Mad Science
Week 8: July 26–30 Culinary Kids
WATER DAY & INFLATABLE DAY WEEKLY